SIDLEY-WRIGHT & ASSOCIATES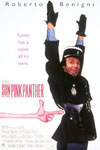 Forming a fast friendship when they worked together at Robert Abel and Associates in Hollywood, Steve Wright and Steve Sidley formed their own successful Hollywood visual effects company in 1987 to provide 3D animation for broadcast television commercials. Producing over 70 commercials their client list included major players such as American Express, Minolta, British Airways, Toyota, the famous VW Fahrvergnugen series, and many more.
Noticing that the clients were taking the cgi video created at Sidley-Wright to nearby post production houses for compositing, Steve began looking around for a way to provide "one stop shopping" for the clients by compositing the commercials on site and delivering a finished shot. It was 1990 and Adobe After Effects would not be invented for another three years. Unwilling to wait, Steve decided to purchase Pixar's new P2 computer for $70,000, a purpose-built compositing engine designed specifically by Pixar for compositing feature film effects at very high quality and blazing speed (for the time). This is what launched Steve's compositing career.
The Pixar P2 was a beastly difficult machine to operate. No user guide or training available, it simply shipped with a large library of sophisticated image processing tools originally intended for medical imaging and satellite imagery spook work. The tools, known as the "IP library", were actually an extension to Unix and the Pixar itself plugged into the backplane of an SGI 4D 70, the blazing machine at that time. Compositing a shot was accomplished by writing 2000 line Unix shell scripts calling IP library operations such as "affine" and "blur". The Pixar P2 even shipped with the crude grid warp tool used for the first feature film morph in the movie "Willow" (1988). Steve used this very same grid warper for several commercials and feature film effects.
As soon as Kodak opened Cinesite Hollywood in 1991 to offer 2k feature film scanning services Steve immediately graduated to feature film compositing. Before long Sidley-Wright had three Pixar computers, five 3D animation workstations, a Solitaire Cine III 35mm film recorder, and a permanent staff of 12 artists. Sidley-Wright was now a Hollywood feature film visual effects studio creating early digital effects for "Hot Shots" (1991) "Hellraiser III" (1992), "Coneheads" (1993), and many more.
Steve realized that with powerful Pixar compositing he could now do digital ink and paint animation compositing out to film just like Disney's CAPS system – if only he had a digital ink and paint system. So he designed the first digital ink and paint system outside of Disney then proceeded to do the "money shots" for five feature films including the landmark "FernGully" and 12 animated TV commercials. Doing cgi and high-end compositing for television commercials, feature films, and even animation, Sidley-Wright became known as "the biggest little shop in Hollywood".