STEVE'S PUBLISHED ARTICLE
Steve periodically writes articles on Visual Effects for hardcopy magazines as well as for the on-line community serving the professional digital film and video production needs. His technical insights and industry experience plus his engaging writing style make him a very popular writer. He also writes VFX industry op-eds which are avaliable on his visual effects training website. You can read them by visiting the freebies page at vfxio.com.
---
What's So Hot About Nuke?

Nuke is emerging as the compositing software of choice for VFX facilities that want to move up to the next level in their compositing departments for both visual quality and production efficiency. Its unique management of floating point colorspace coupled with its novel multi-channel architecture and superb 3D support make it the most effective compositing tool for any CGI production pipeline. Any digital artist that wants to stay on the leading edge of VFX compositing needs to learn Nuke. Read more at What's So Hot About Nuke?
---
Commercials: How They Changed Film Production Forever!

While digital compositing is what I do, I started out as a CGI artist working on television commercials. For me, it all started on Super Bowl Sunday, 1984— "Super Sunday," the showcase for all cool new commercials. A spot came on with a sexy robot pitching the virtues of packaging food in cans for the Canned Food Information Council (a spot entitled "Brilliance," created by Ketcham Advertising). It blew me away! Read more at Commericals: How They Changed Film Production Forever!
---
Invisible Effects

Normally visual effects are designed to be highly visible. After all studios pay big bucks to have a T-Rex walking down the streets of New York. However, many of today's visual effects occur in movies that you might not even consider to have visual effects in them at all. Many of the most important and difficult "visual" effects are the invisible effects. Read more at Invisible Effects.
---
Digital Intermediate: The Wave of the Present

Student Filmmakers magazine (www.studentfilmmakers.com) publishes articles on filmmaking for the students of universities and film schools to prepare them for their new role as rising stars in the movie making business. One of the major paradigm shifts in modern filmmaking is the Digital Intermediate (DI) process where the entire movie is digitized and color corrected on a computer system. This article gives an eye-opening tour of the DI process and all its amazing capabilities and man-traps from scanning the film to delivery of the 24P master video. Read more at Digital Intermediate: The Wave of the Present.
---
Jill Bogdanowicz: The Colorful Colorist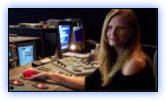 A profile of Jill Bogdanowicz, a winsome colorist with impeccable credentials such as Blade 3, Ray, and She Hate Me. A fine arts major and a physics minor at University of New York at Geneseo, she grew up in her father's lab, a color scientist for Kodak. Entering the trade at a the very tender age of 18, she landed an internship position at Kodak as a telecine assist. The article goes on to explore Jill's fascination with color science and how her expertise in it helps with color timing features digitally. Read more at Jill Bogdanowiz: The Colorful Colorist.
---
The Auto Conform Process: The Agony and the Ecstasy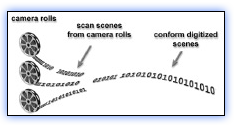 A description of the autoconform process is and the virtues and complexity doing it in the Digital Intermediate process. It has the advantages of not cutting up the precious and irreplaceable camera negative and provides unlimited freedom for revisions. However, it is also very much more complicated for the DI facility to execute and requires extremely close coordination with the production company's editorial department. Read more at The Auto Conform Process: The Agony and the Ecstasy.
---
The Power and the Glory: The Scope of Creative Control in the DI Process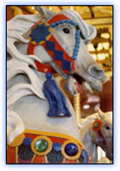 The Digital Intermediate process is very new and very technical so there is much confusion and curiosity about what can be done in a Digital Intermediate suite and how it works. This article attempts to de-mystify the DI process to make it understandable to non-computer experts. It describes the various color correction tools that are available plus new advanced image processing tools such as degrain and scratch repair that can now be applied to improve the overall quality of a feature film. Read more at The Power and the Glory: The scope of Creative Control in the DI Process.
---
Digital Intermediate: Inner Workings By Charlie White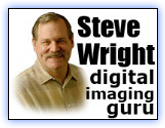 This article actually started out as a recorded interview of Steve by Charlie White to collect background for an article. When the one hour phone interview was over Charlie had so much material that he decided to just transcribe the entire conversation as one huge article. It is a wide ranging conversation on the current state Digital Effects and the Digital Intermediate industry with some crystal ball gazing of future trends. Read more at Digital Intermediate: Inner Workings by Charlie White.